Top 10 Resources For Completing Your STATA Homework
May 19, 2023
Without the proper tools, completing STATA homework can be difficult. To successfully complete Homework, STATA, a widely used statistical program, requires a thorough understanding of its features and functions. In this introduction, we'll look at the top 10 tools for completing your STATA homework successfully and navigating the program's complexities.
The official STATA documentation is the first source because it offers in-depth justifications, syntax examples, and useful examples of a variety of statistical techniques and commands. Interactive video lessons covering a variety of STATA topics are offered in online tutorials, which can be found on websites like YouTube and Coursera. These tutorials also give step-by-step instructions for carrying out tasks.
Another helpful tool is participating in STATA forums and communities, where you can ask questions, share knowledge, and pick the brains of more seasoned users. The capabilities of the software are thoroughly covered in STATA textbooks, which also offer in-depth explanations, examples, and exercises to help you understand.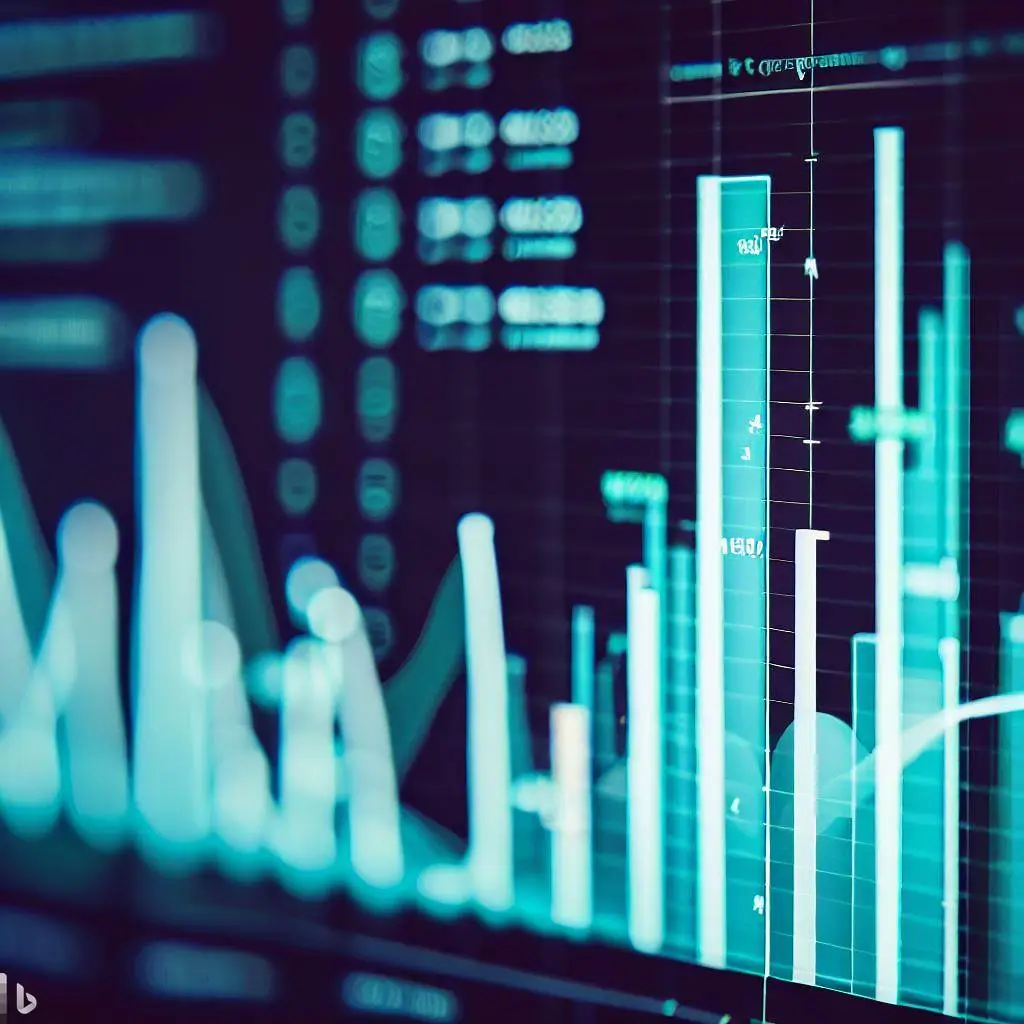 While STATA blogs and websites offer real-world examples and insights from seasoned practitioners, online courses and webinars offer structured learning experiences with knowledgeable instructors. STATA and related resources are frequently accessible through university libraries, and STATA YouTube channels offer video tutorials and demonstrations.
Last but not least, academic support services like workshops and tutoring can offer specialized statistics homework help and direction for finishing STATA homework. You can improve your knowledge of STATA, hone your skills, and successfully complete your homework by making effective use of these resources.
Official STATA Documentation

The software's creators have made a sizable amount of information available in the official STATA documentation. It is made up of a sizable number of manuals that discuss numerous STATA topics, such as data management, statistical analysis, graphics, programming, and more. The documentation is readily accessible and is offered in both PDF and online formats. It functions as a thorough reference manual for comprehending the syntax, choices, and functionality of various STATA commands. The documentation also offers helpful examples and illustrations so that readers can better understand the ideas and put them to use in their homework. Additionally, each time STATA releases a new version, the official documentation is updated frequently to give users access to the newest additions and enhancements.

Online Tutorials

An engaging and interactive way to learn STATA is through online tutorials. There are numerous video tutorials available on websites like YouTube, DataCamp, and Coursera that are specifically created to teach STATA to both novice and expert users. These tutorials are typically delivered by knowledgeable lecturers who guide you through various STATA topics, commands, and techniques. They frequently offer real-world examples and detailed instructions for carrying out particular tasks. The software can be seen in action in video tutorials, which makes it simpler to understand complicated concepts and workflows. They are pausable, rewindable, and repeatable so you can learn the material at your own pace.

STATA Forums and Communities

STATA forums and communities are online communities where STATA users can communicate, ask for assistance, and share their knowledge and experiences. Popular forums for STATA users include Statalist (www.statalist.org) and Stack Overflow (stackoverflow.com). These communities are made up of a wide variety of people, including seasoned STATA users, researchers, and experts from different fields. Users can ask questions, share their knowledge, and participate in discussions about STATA. You can find real-world examples, different perspectives, and workable solutions to frequent problems by browsing these forums. You can benefit greatly from the community's collective wisdom and experience in completing your homework and deepening your understanding of STATA.

STATA Textbooks

Comprehensive resources that go in-depth on STATA's features and statistical methods are STATA textbooks. These textbooks, which are frequently written by subject-matter specialists, offer organized explanations, examples, and exercises to aid users in understanding and effectively using STATA. Both Alan C. Acock's "A Gentle Introduction to STATA" and Ulrich Kohler and Frauke Kreuter's "Data Analysis Using Stata" are highly suggested for both novice and expert users. Data manipulation, regression analysis, survival analysis, and other topics are just a few of the many topics they cover. Textbooks offer a methodical way to learn STATA and provide a strong foundation and in-depth knowledge of statistical analysis. They can be your go-to resource for future research projects and homework.

Online Courses and Webinars

Online courses and webinars provide structured learning opportunities and direction from knowledgeable instructors. A variety of STATA courses are available on websites like Udemy, LinkedIn Learning, and DataCamp that are taught by experts in the field. To help you remember what you've learned, these courses frequently include video lectures, practical exercises, quizzes, and homework. The instructors walk you through various STATA topics, break down difficult ideas, and give real-world examples. Online classes frequently have a structured curriculum that covers both fundamental and advanced STATA topics, ensuring a thorough comprehension of the program. They also allow for scheduling flexibility and self-paced learning. On the other hand, webinars are live or recorded sessions where experts discuss specific STATA-related topics. They can be an excellent way to learn about cutting-edge methods or particular STATA research and analysis applications.

STATA Blogs and Websites

STATA blogs and websites are specialized spaces where professionals and enthusiasts can share their knowledge, advice, and real-world examples of how to use STATA successfully. Regular updates, code snippets, and explanations of intricate STATA concepts can be found on blogs like "Stata Daily" (www.stata.com/blog) and "Econometrics by Simulation" (www.econometricsbysimulation.com). These sources frequently concentrate on particular subjects, provide instructions on how to apply particular methods, and offer code templates that can be useful when finishing your homework. You can keep up with STATA's most recent developments by following these blogs and websites. You can also learn about fresh methods for data analysis and pick the brains of seasoned professionals.

University or College Libraries

STATA users can benefit from using the university and college libraries. STATA software is accessible at many academic institutions via remote access or on computers located in libraries. This enables you to complete your homework without having to buy a personal license. Additionally, you can typically borrow or access online STATA-related books, textbooks, and reference materials from libraries. These sources can give in-depth analyses of STATA features, statistical methods, and practical examples. Additionally, librarians can help you find pertinent resources, offer advice on data analysis, and respond to STATA-related inquiries.

STATA-Specific YouTube Channels

These channels provide a wealth of educational content. YouTube channels like "STATA How To" and "Social Science Statistics" offer video guides, examples, and advice on how to use STATA efficiently. These channels offer extensive coverage of a variety of subjects, including fundamental operations, data management, statistical analysis, and sophisticated modeling methods. Videos that demonstrate how to use specific STATA commands and functions step-by-step are particularly helpful for visual learners. They frequently provide clarifications of the underlying ideas, which makes it simpler to comprehend and use them in your homework. You can make sure you stay informed about the newest STATA features, advice, and tricks by subscribing to these channels.

STATA Command Help

The software itself includes a built-in resource for STATA command help. Each STATA command offers immediate access to the documentation, syntax, options, and examples. You can access the corresponding help file by typing a command into STATA followed by a question mark. The command, its function, available options, and usage examples are all fully described in the help file. When you run into unfamiliar commands or need a quick refresher on a command's syntax, this feature is especially helpful. You can browse the software's documentation directly from the command help, which eliminates the need to look up specific commands in other places.

Academic Support Services

To help students with their STATA homework, many educational institutions provide academic support services. These offerings might include workshops, study groups, or tutoring sessions made especially for STATA students. In one-on-one or group sessions, tutors or experienced students answer specific questions, clarify ideas, and direct students through their homework. These support services can be extremely helpful in dispelling uncertainties, deepening your understanding of STATA, and offering individualized assistance catered to your particular requirements. By taking advantage of these services, you can get advice from experts who are familiar with STATA and its uses in academic settings, discover alternative strategies, and gain new perspectives.
Conclusion
The top ten sources covered in this guide offer a complete toolkit for successfully completing STATA homework. These resources provide a wealth of information and assistance for users of all skill levels, ranging from official documentation to online tutorials, forums, textbooks, online courses, blogs, libraries, YouTube channels, command help, and academic support services.
By using these resources, you can strengthen your data analysis abilities, gain a deeper understanding of STATA's functionalities, and approach your homework with assurance. In addition to offering interactive learning opportunities and real-world examples, online tutorials and courses complement the official STATA documentation as a reliable source of information. By participating in STATA forums and communities, you can draw on the experience of other users to solve particular problems.
While blogs and websites offer useful insights and advice for effective STATA usage, STATA textbooks provide in-depth coverage of a variety of statistical techniques. A wealth of STATA resources are available to you through university libraries and online platforms, and academic support services provide one-on-one assistance and direction.
You can overcome obstacles, increase your knowledge, and improve your ability to use STATA for data analysis by incorporating these resources into your learning process. Consider how you want to learn and then explore and use these resources accordingly. You can successfully complete your STATA homework and maximize the capabilities of this potent statistical program with perseverance and the appropriate materials on hand.